A friendly Amateur Dramatic group based near Chertsey in Runnymede, Surrey
An Evening of British Comedy - September 2021
Now that we are moving to Step 4 and the relaxing of restrictions we are presenting 'An Evening of British Comedy' at 8pm on 10th and 11th September at Thorpe Village Hall. An evening of short sketches, songs or monologues by the likes of Monty Python and Joyce Grenfell, Flanders & Swann and The Two Ronnies, it will be a way for us to get back in the swing of performing, and for our audience to get back to enjoying a show.

Seating will be "Cabaret" style, at tables, with a reduced capacity to give everyone plenty of room (though the exact seating plan will depend on the current restrictions, if any). You will be able to bring your own drinks and snacks, as we will not have a bar, or be serving refreshments during the interval.

Tickets are just £7.50 each, bookable online or you can contact the Box Office on 07923 583295 to book a table or say if you are willing to share.

So we are back and hope that we can all – cast and audience – enjoy ourselves by having a good laugh.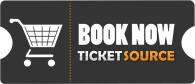 Round the Houses - May 2022

by Diana Raffle

A fast and funny farce by Diana Raffle, with all the usual undressing, re-dressing and cross-dressing, with the added interest of a pantomime cow! Do come and see how that fits into the plot!



An amateur production by arrangement with Stagescripts Ltd. Not suitable for young children.